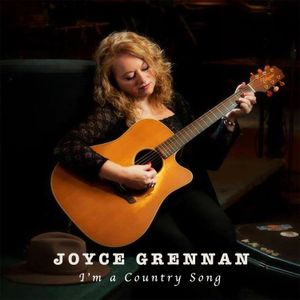 JOYCE GRENNAN
My Story
Hello!  I'm Joyce Grennan a Canadian Recording Artist - singer/songwriter
Thank you for stopping by and taking the time.  
Let me tell you a little bit about me.  I've been singing and writing songs for most of my life.  I grew up in a musical family on the east coast of Canada in New Brunswick.  Started writing songs when I was 11 years old and taught myself how to play acoustic guitar when I was 14 years old by writing my own songs before I ever learned how to play a cover song.  My family couldn't afford to give me the piano lessons I wanted but once I was able to afford it at 21 years old I studied piano in the music program at Capilano University (College at the time) and took private piano lessons too.  I always wanted to learn how to record digitally so I went to the Art Institute of Vancouver and received my Electronic Music Certificate. I feel some sense of accomplishment as I was on the Honour Roll.   I love singing and being on stage and have performed all over Canada from the east coast to the west, to up north in the Yukon to down south in Nashville TN.  I've had some radio play in Canada of course I'd really love to have more and some streams on some internet radio around the world too.  You can find my original music on iTunes, Spotify and most internet platforms but you're at the right place here on my personal web site .  Welcome!
If you like Miranda Lambert, Gretchen Wilson, Emmylou Harris, Linda Ronstadt, Adele and Lauren Daigle you may like my music too.  Please drop me a message, say hello and let me know what music you're listening too now and what song of mine you like best and I'll send you a free song.
For more information please sign up to be on my mailing list so I can let you know of my latest release(s) and up coming Artist Showcase.  
Thank you and have an awesome day!
Warm regards
Joyce Grennan